Content,
that gets you ahead
All our articles are based on practical experience and are intended to help you better understand the subject matter surrounding SAP Cloud. We know how to write our articles in a self-explanatory way so that you can find exactly what you are looking for: The solution to a specific issue. We put a lot of emphasis on the fact that the text is written in a simple way and is descriptive with as many pictures as possible. Feel free to use our search to find a suitable article. Of course we are happy if you rate C4CISEASY. Thank you very much.
Every article we write is closed for itself. You need little to no prior experience to understand an article from C4CIsEasy. We try very hard to stick to simple words. That's why we use a lot of images to help you understand our text more well. We use three different colors to express our images:
Here are buttons you should click on to follow our article
Here is a field which should be filled in
Here you should look more closely. Here we refer to it in the text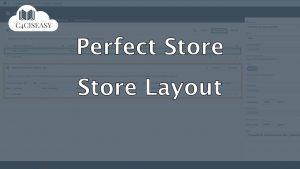 Store Layout In retail sales, products from a wide range of suppliers and manufacturers are combined into an assortment and made available for easy purchase
Read More »
The Customer Experience team at Camelot ITLab deals with exciting and challenging CRM related topics every day and serves a large portfolio of different customers from a wide range of industries. Trust in this collaboration and check out our SAP Landing Page
You would like to contact us?
If you have any comments, wishes or critic, we are looking forward to talk to you.