In Cloud 4 Customer you have the possibility to easily translate your survey into multiple languages. This means that Business Users will always see the survey in the language in which they are logged in. This requires that the survey is also maintained in this language. If this is not the case, the default system language will always be displayed to the Business User. Example 1: A user logs into SAP Sales Cloud in German and the survey is maintained in German. So, he sees the survey in German. Example 2: A user logs in to SAP Sales Cloud in Bulgarian, but the survey is not translated to Bulgarian. The user will see it in English
Navigation for User - Survey
To maintain your Survey in different Languages, go to the Details Tab of your survey and click next to the Name field on the Languages Icon

. A popup will open where you can Add multiple Languages, but also Remove not used Languages. Once you are done with assigning the languages to your Survey click on the Update Languages Button.

After the Update following message will appear in your Survey: Your language entries have been updated. Please use Check Languages and maintain description. So as the message says, click on the button Check Languages in the top right. This will trigger a check, which shows you where you must maintain your texts into your added languages. A Warning Icon

 will appear everywhere, where you have to maintain the Descriptions. The following figure shows you All questions with warning in the Design tab.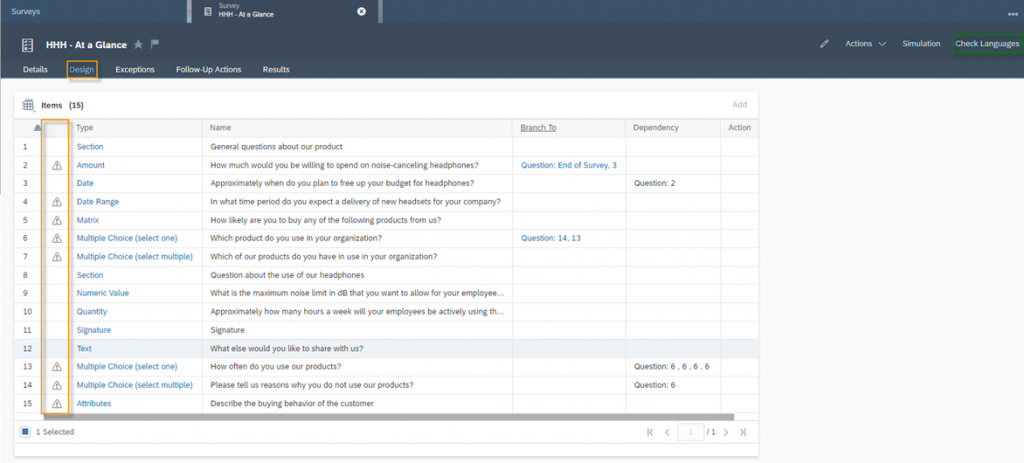 Click on the Type of Question to edit it. Here you will find again the Languages Icon

, where you can maintain the description in the different languages you added.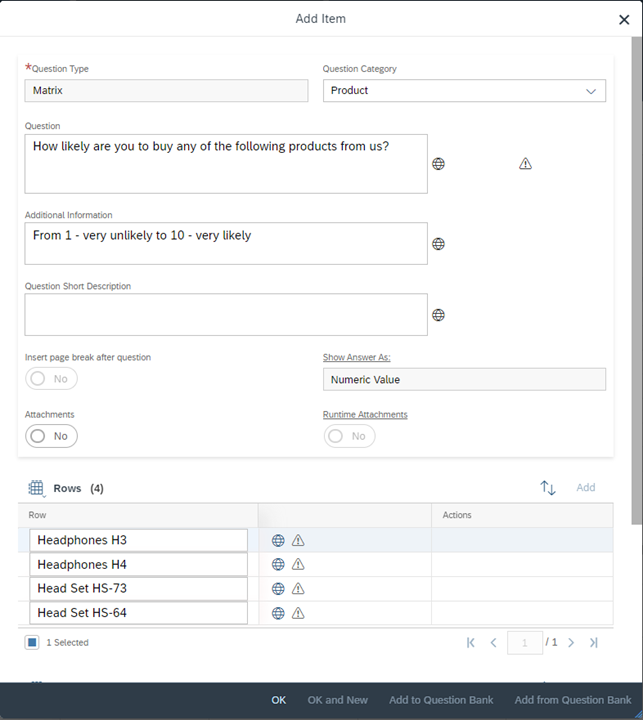 You will not be able to save or activate your survey as long as you did not maintain all texts; following error message will be shown Survey cannot be Saved. Description is missing. Please maintain.
The Customer Experience team at Camelot ITLab deals with exciting and challenging CRM related topics every day and serves a large portfolio of different customers from a wide range of industries. Trust in this collaboration and feel free to contact us at tlil@camelot-itlab.com.
Was this article helpful?
If you like our content we would highly appreciate your review on Trustpilot
#SAP C4C #SAP Cloud 4 Customer #Cloud 4 Customer #Cloud for Customer #SAP Sales Cloud #Sales Cloud #Survey #Language