Tour planning is a planning process in which customer visits are grouped into tours and arranged in a specific order. A tour is usually carried out by one person or by one vehicle
Navigation for User - Visits
In the Visit Work Center you will find the Work Center View Visit Planner. Here you will have two important queries for visit planning available. The first query is called My Accounts Overdue for Visits. This query contains a list of all customers, where past visits are not yet completed. The second query is called My Accounts with No Visits Planned. In this query you will find a list of all customers, who have never been visited by you. Use these queries and the Google Maps view to see where these customers are located. From this Work Center View, you can create a New Visit or schedule tours directly. Either by Create a new Visit Tour or Add Accounts to an existing Visit Tour. To do so, click More in the upper right corner.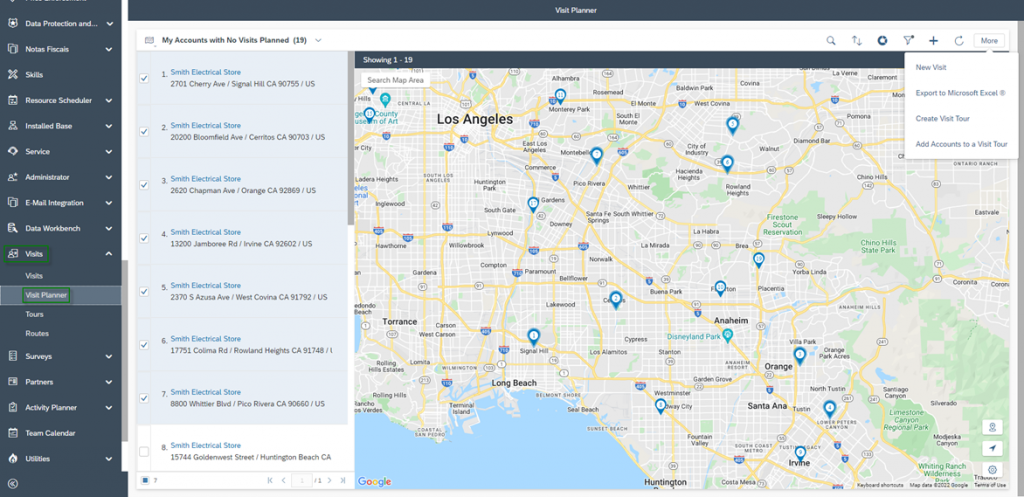 Tour planning is a planning process in which customer visits are grouped into tours and arranged in a specific order. A tour is usually carried out by one person or by one vehicle. When creating a tour, enter the Name, determine the Owner – by default always the creator of the tour – and the Start Date/Time of execution.

In the Business Object Tour you will now see a list of all included visits that you have selected in the Visit Planner. The visits were created automatically and can be enriched with further information from here. You will see that the Start Date/Time have been transferred to the visits. Adjust the real time for each visit. Via More in the Visits section you can create New visits to the tour or Remove them from the tour. The Sequence Number shows the order of the visit execution. In the upper right corner, you can Set the tour to Active via Actions.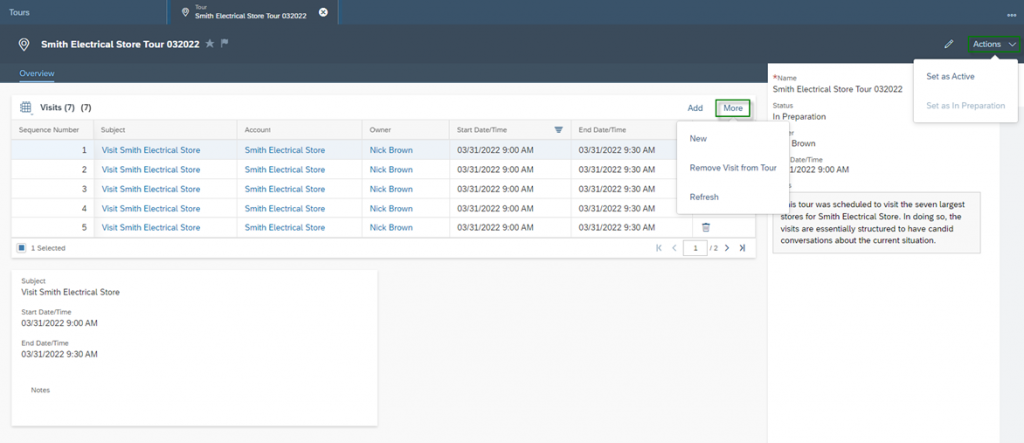 You can then use the Calendar to view the individual visits on your tour and thus prepare accordingly for the visits and the trip itself. In the Work Center View Tours in the Work Center Visit you will find all further details of your tours.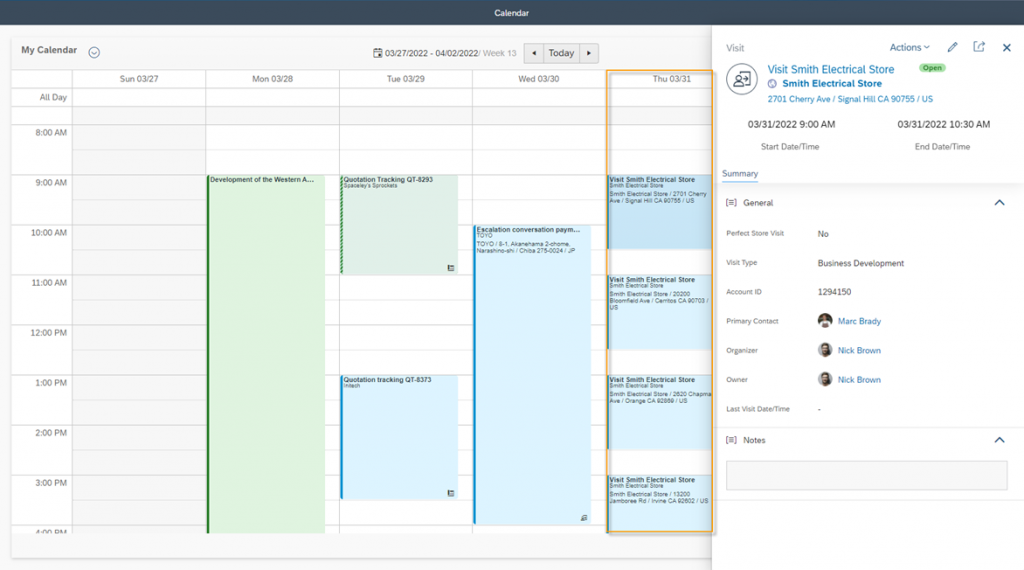 The Customer Experience team at Camelot ITLab deals with exciting and challenging CRM related topics every day and serves a large portfolio of different customers from a wide range of industries. Trust in this collaboration and feel free to contact us at tlil@camelot-itlab.com.
Was this article helpful?
If you like our content we would highly appreciate your review on Trustpilot
#SAP C4C #SAP Cloud 4 Customer #Cloud 4 Customer #Cloud for Customer #SAP Sales Cloud #Sales Cloud #Visit #Visits #Visit Planner #Tour #Tours