Workflows
Change Logs of Workflows in Business Objects
You can also view the workflow log on the Business Object itself. For this purpose, there is the Workflow Changes tab - if this is not displayed directly, make it visible via the Adaption Mode
In the upper Past Rules section, all workflows that have been performed on this Business Object are displayed. There are the statuses Completed and Failed. If the workflow was executed with errors, you can click on the Failed status to get a detailed description of what went wrong. This looks like this: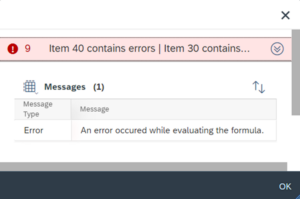 In the lower section Scheduled Rules you get an overview of all workflows that are scheduled in the future via the Timing Scheduled. The TimeStamp indicates when this workflow will be executed – before that the workflow is in a waiting queue. If the condition before the timestamp changes, and the conditions of the Scheduled workflow are actually no longer met, this workflow will still be executed at this TimeStamp. But at this time, the system will recheck the condition and will not execute the workflow, since the conditions are not met anymore.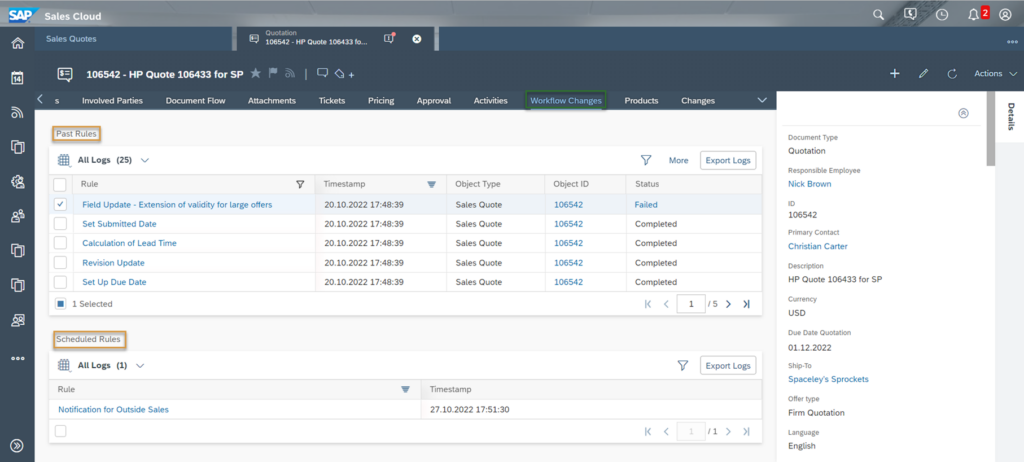 The Customer Experience team at Camelot ITLab deals with exciting and challenging CRM related topics every day and serves a large portfolio of different customers from a wide range of industries. Trust in this collaboration and feel free to contact us at tlil@camelot-itlab.com.
Was this article helpful?
If you like our content we would highly appreciate your review on Trustpilot
#SAP C4C #SAP Cloud 4 Customer #Cloud 4 Customer #Cloud for Customer #SAP Sales Cloud #Sales Cloud #Workflow #Workflow Rules #Past Rules #Scheduled Rules #TimeStamp #Workflow Changes