OData API
OData Service Explorer
With OData Service Explorer in SAP Sales Cloud all technical settings can be viewed with a deep dive into a sandbox
Under the Work Center Administrator, you will find the Work Center View OData Service Explorer. Here you can view per SAP OData Service all technical settings via the View button or deep dive into a sandbox via the Test button.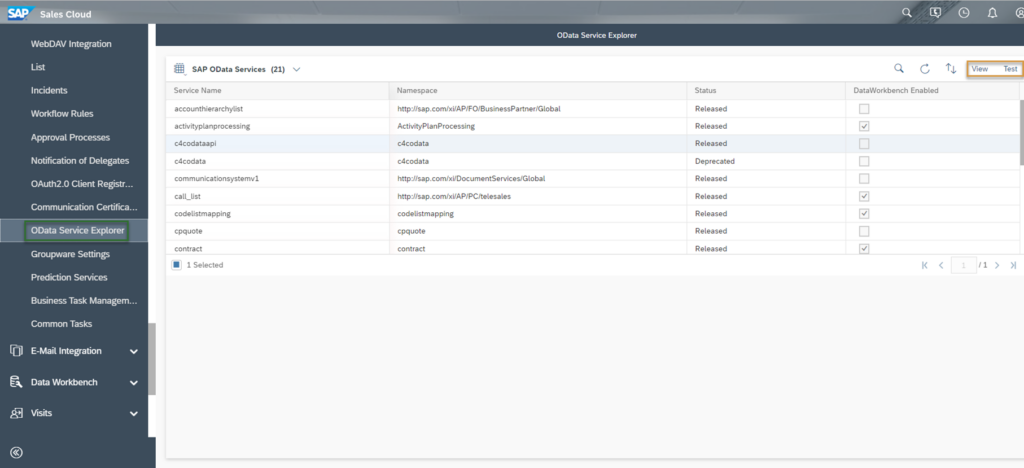 The Test button takes you to the very helpful ODATA CONSOLE. This is similar in principle to Postman, i.e. a sandbox via which you can test and try out functions and settings. On the left you see all Entity Sets from the OData Service you selected listed. In the shown case below the OData Service c4codataapi was selected. For the selected Entity Set you can check the Properties (top) and the Navigation Properties (bottom). The Properties means the Meta Information and the Navigation Properties means the linked tables.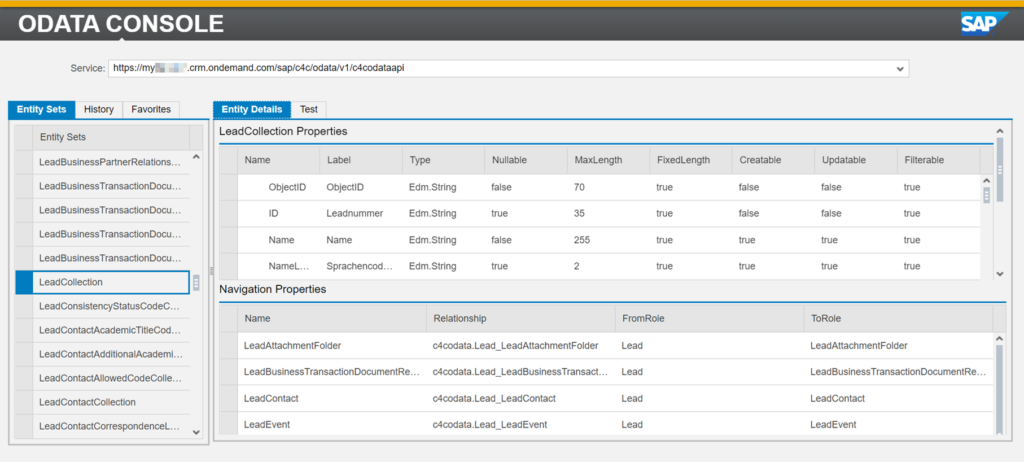 In the Test Section you enter the Sandbox. You can work with different Methods – e.g. GET, POST, DELETE and influence the URL of the OData Request. In the Response Section the results of your OData Request will be show when you Click the Execute Button or by pressing Enter on your Keyboard. You can also download the Response by clicking Export Data or save the request to your Favorites – which helps you to find it easier the next time you are working the with the ODATA CONSOLE.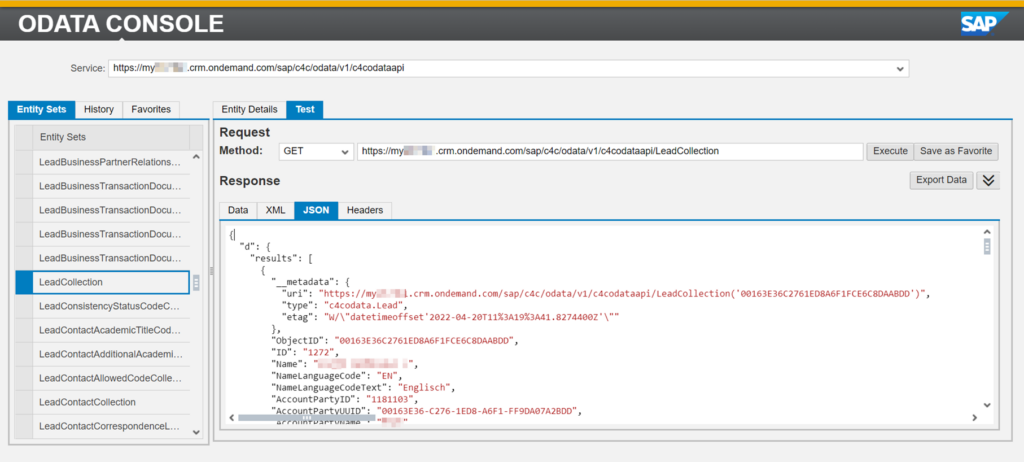 The Customer Experience team at Camelot ITLab deals with exciting and challenging CRM related topics every day and serves a large portfolio of different customers from a wide range of industries. Trust in this collaboration and feel free to contact us at tlil@camelot-itlab.com.
Was this article helpful?
If you like our content we would highly appreciate your review on Trustpilot
#SAP C4C #SAP Cloud 4 Customer #Cloud 4 Customer #Cloud for Customer #SAP Sales Cloud #Sales Cloud #OData #API #Monitor #OData Service Explorer